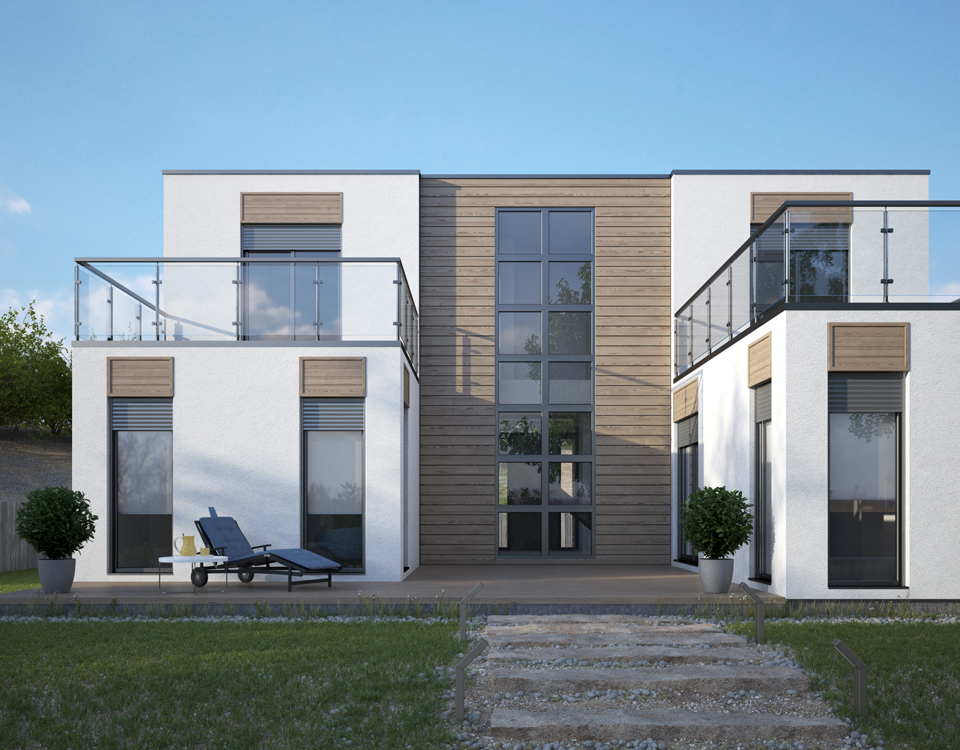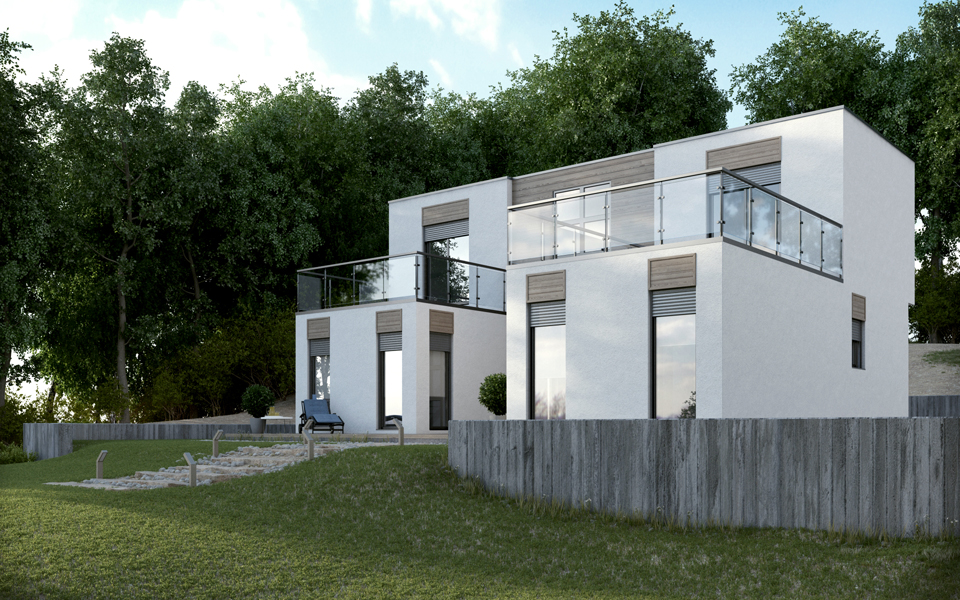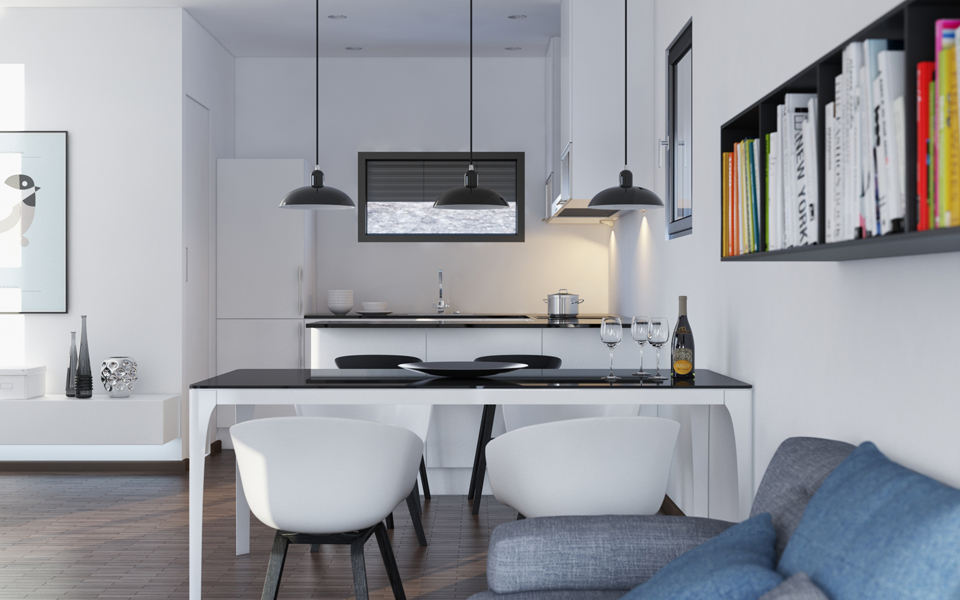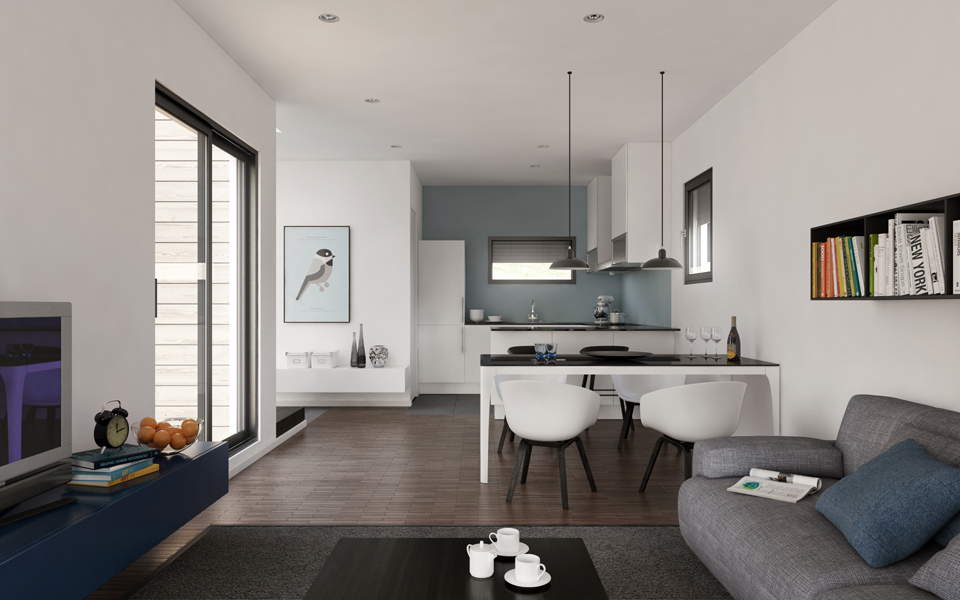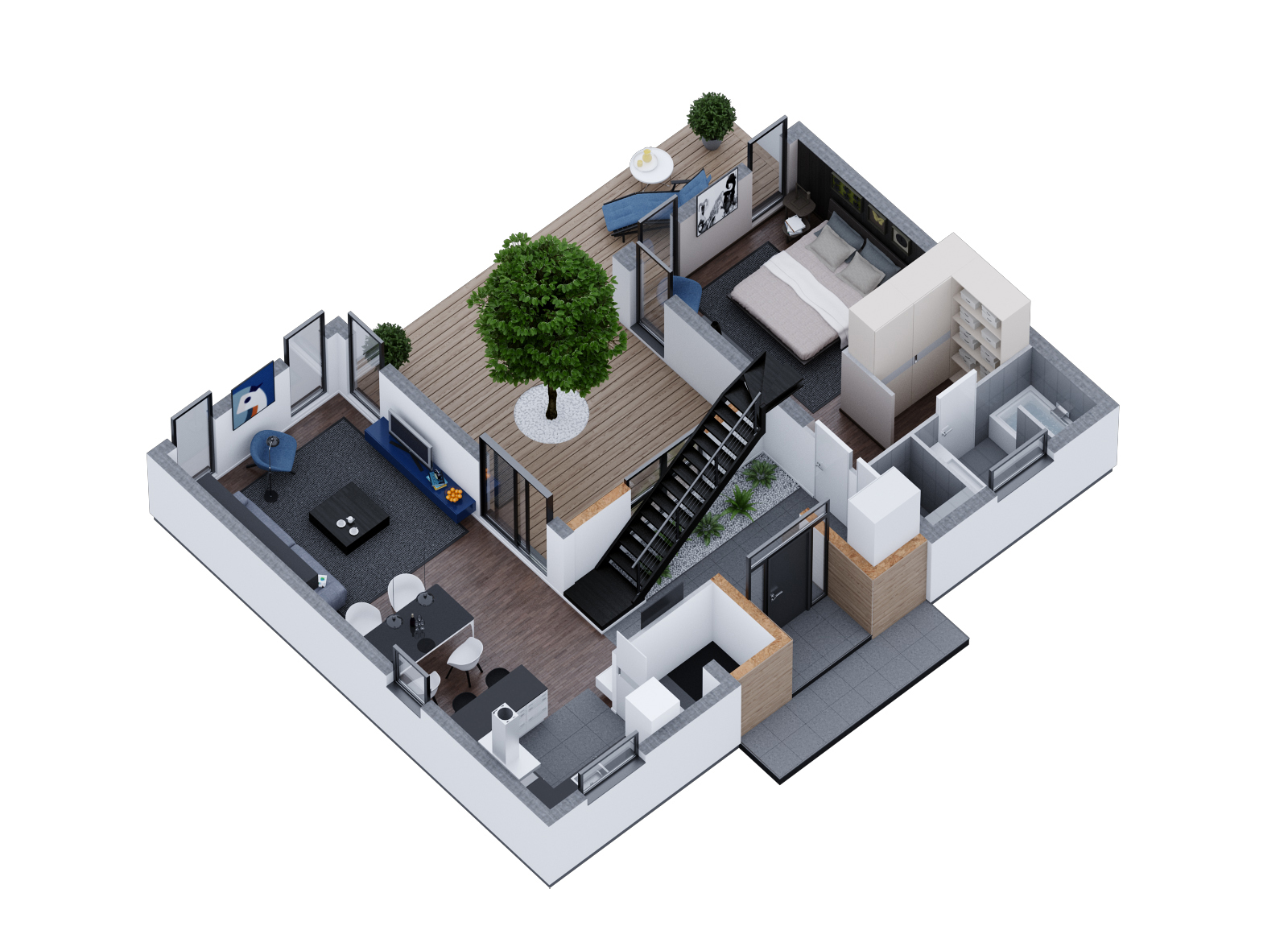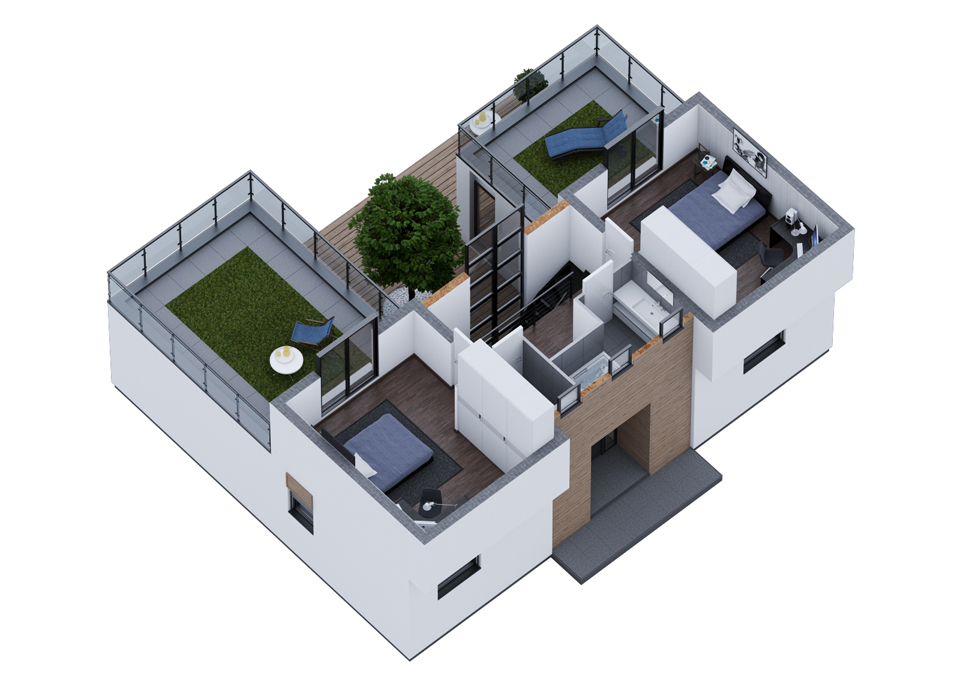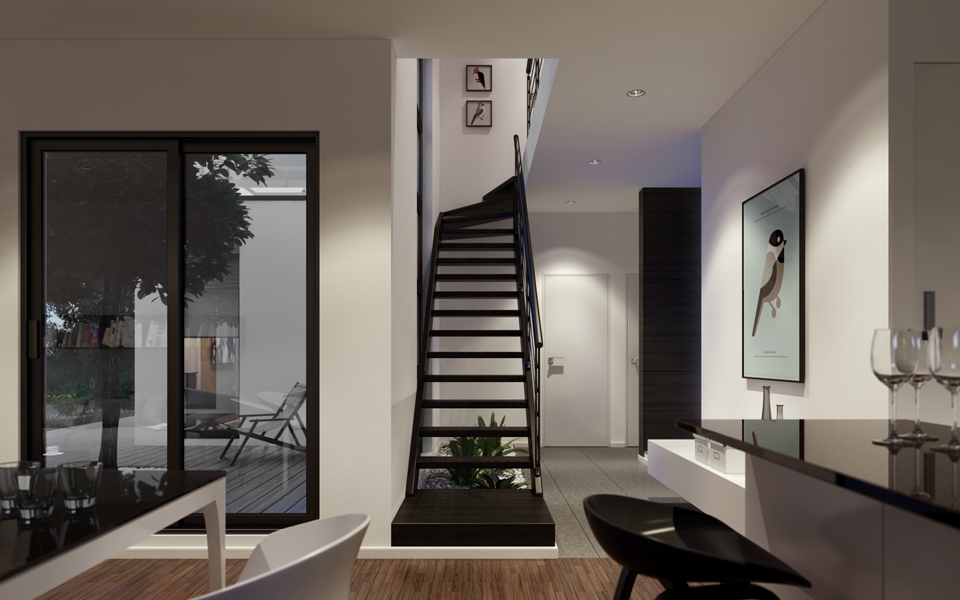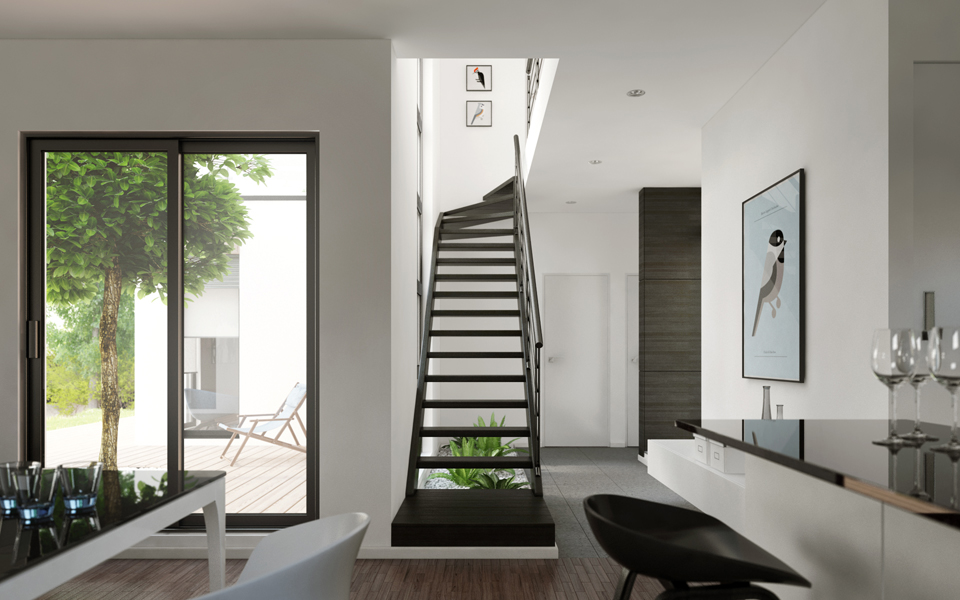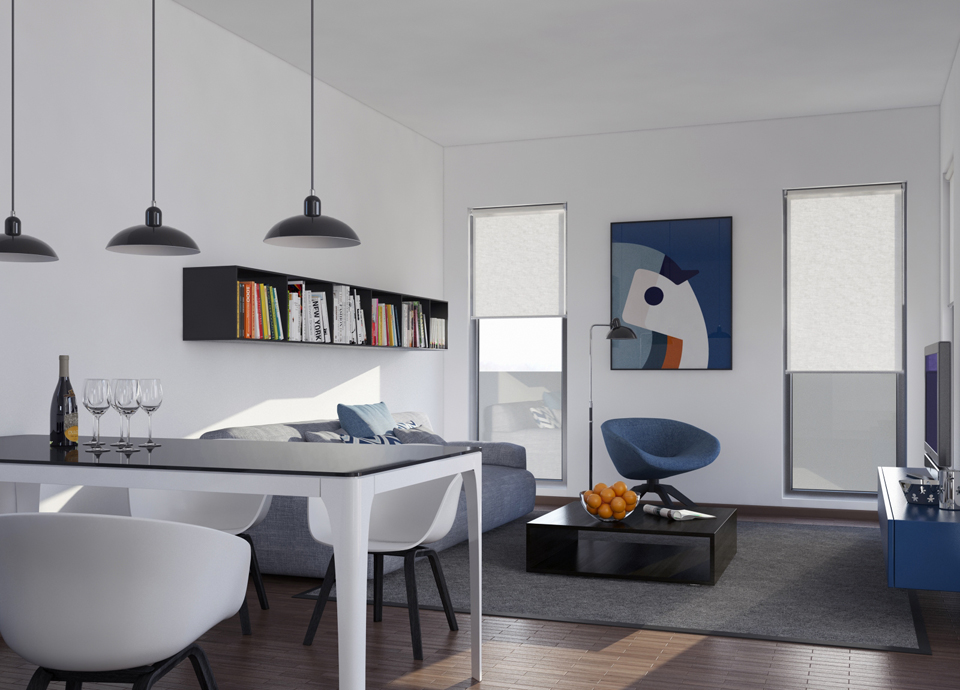 Housing
Its three terraces are an invitation to live in harmony with the environment, where each member of the family will find his/her place. Patio can further expand as you wish …
PATIO, a new look on the art of living. PATIO model can be customized at will.
Available with two terraces accessible upstairs, it may however be covered with a traditional roof.
Outside walls can receive paint, coating or cladding.
The size and shape of the openings are adapted to the architecture of your region. This model can even evolve by changing the patio into a sunroom and adding a habitable module on one of the terraces upstairs.
To complete your project, we invite you to contact us or our nearest local distributor.
Details
Bedrooms : 3
Bathrooms : 2
Surface : 116m²
Style : Contemporary
Rooms : 4
Type : 2 levels

Specifications
• A 30m2 living-room
• A 22m2 open patio
• A 18m2 master bedroom with walk-in wardrobe
• 2 bedrooms of 15 m2 with wardrobe and terrace
• 2 bathrooms with shower
• 2 separate toilets