Homepage / An exclusive technology
An exclusive technology
Innovative construction processes with exceptionally high potential
Result of several years of research and development involving private and public actors, the CUBIK-HOME technology allies technical know-hows and processes offering unprecedented possibilites.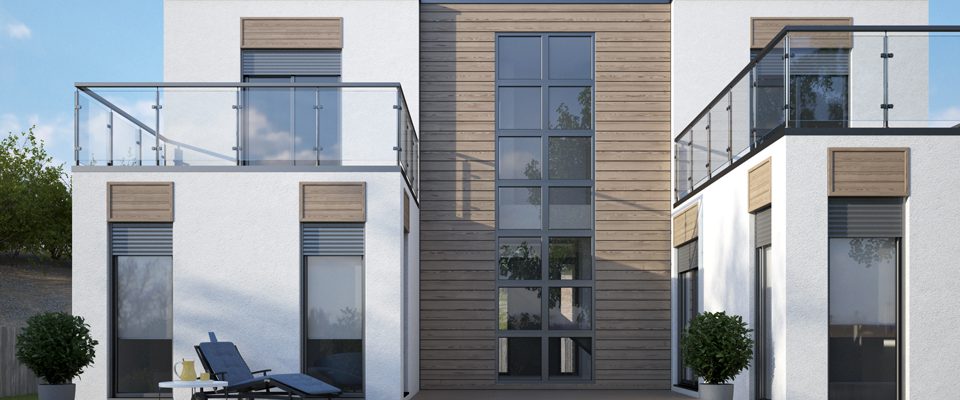 Materials
A fiber concrete unique in the world
At the heart of CUBIK-HOME technology, our fiber concrete is the real keystone of our modules. It consists in three main components:
– classical cement and aggregate
– exclusive additive developed by CUBIK-HOME
– DRAMIX metal fibers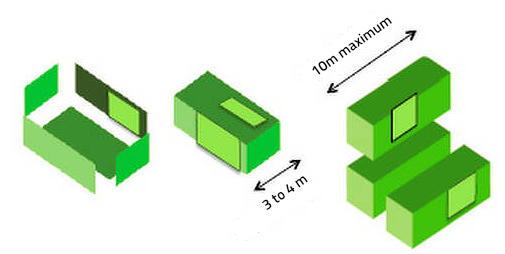 Physical properties
This concrete offers unique technical specifications, thanks to which the thickness of the walls can be reduced to only 5cm, with outstanding durability and resilience.
As a result, it is possible to fit wide openings on each wall of the modules (up to 60% opening per wall), and yet keep the possibility of piling up the modules on 3 levels.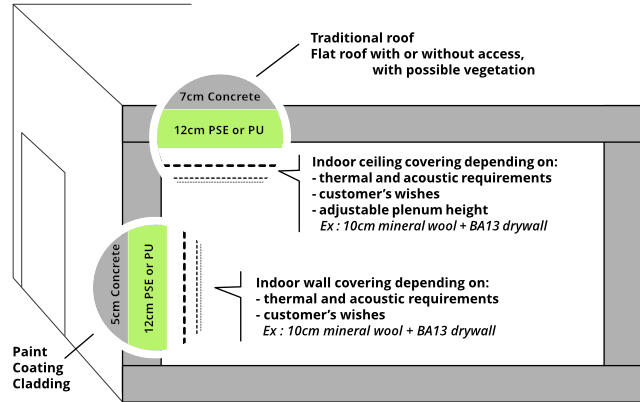 TRANSFER OF TECHNOLOGY
Tomorrow's CUBIK-HOME network
Right from the start, CUBIK-HOME was meant to operate with widespread partners inter-linked into an off-site building network.
Many crafts and know-hows will fit into this new model of modular construction and will take part in it.
Prefab factories
A CUBIK-HOME module can be produced in any specialized plant equipped with precasting tables. The purpose is to set up a network of factories which will produce modules under CUBIK-HOME licenses.
Architects and real estate developers
CUBIK-HOME will assist the various intervening parties with expertise and advice so that they may use the modular construction, to that effect more particularly with integrating the modules into the BIM.