Homepage / Network of partners
Network of partners
A new fast-moving, devolved off-site building network
At the heart of CUBIK-HOME's philosophy lies the idea of making concrete modular housing accessible to large populations.
Bearing this in mind, everything has been thought to facilitate the setting-up of new structured networks.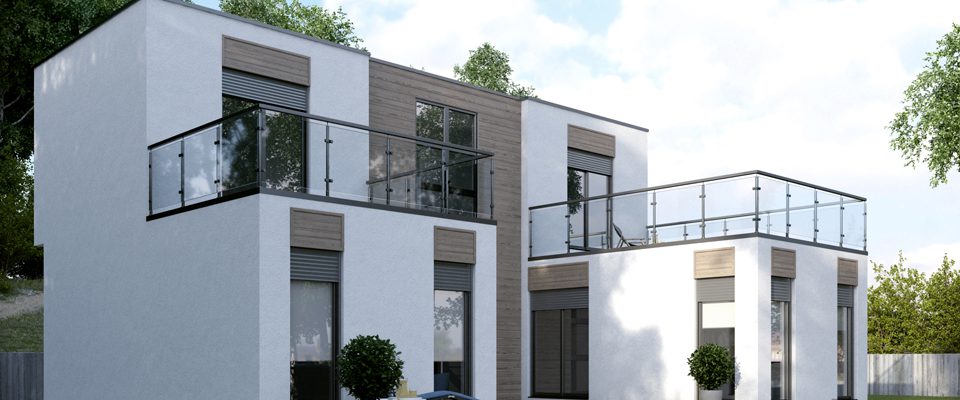 A global vision
An ecosystem of federated partners
Concrete modular construction is a solution to many problems of today and tomorrow. But to take advantage of the pros of CUBIK-HOME, it is necessary to set up real structured construction networks involving the various actors.
More so, it is crucial that these ecosystems may be easily replicated in various regions and countries, to make CUBIK-HOME available as close as possible to where it is needed.
Simplicity and agility
CUBIK-HOME is therefore aiming at federating the various actors so that together they may build concrete modular housings with reliable, controlled and efficient processes.
Each existing trade will fit into a flexible and structured ecosystem and benefit from CUBIK-HOME.
INDUSTRIAL PARTNERS
And what about producing tomorrow modular housing in your prefab plants?
For any prefab factory
A CUBIK-HOME module can be made in any specialized factory equipped with precasting tables. The aim is to set up a network of factories which will produce modules under CUBIK-HOME licenses.
Technological transfer under license
CUBIK-HOME transfers its exclusive technology to you under license, coaches your teams and checks the quality of your production.
CUBIK-HOME supplies you with its additive and gives you guidance and technical assistance.
Develop a new market
Joining CUBIK-HOME's ecosystem involves an opening to a new market while upgrading your know-how and expertise.
COMMERCIAL NETWORK
From marketing stage to delivery, CUBIK-HOME stands by your side
Leading to qualified contacts
Thanks to its notoriety, its multiple business contacts and its brand communication, CUBIK-HOME collects qualified enquiries and redirects them towards the most suitable trade partners according to the type of request.
Estate owners and housing developers
CUBIK-HOME advises and assists project leaders, from the moment when they start thinking about it until they get to the phase of reversibility of the constructions, including the stage of project management assistance.
Architects and builders
CUBIK-HOME supplies you with the technical tools and all documents necessary for designing your projects of concrete modular housing. Our goal : that you should make the most out of our innovative solutions.