Homepage / Gallery / Housing
Housing gallery
FAMILIALE (converted attic): Between modernity and tradition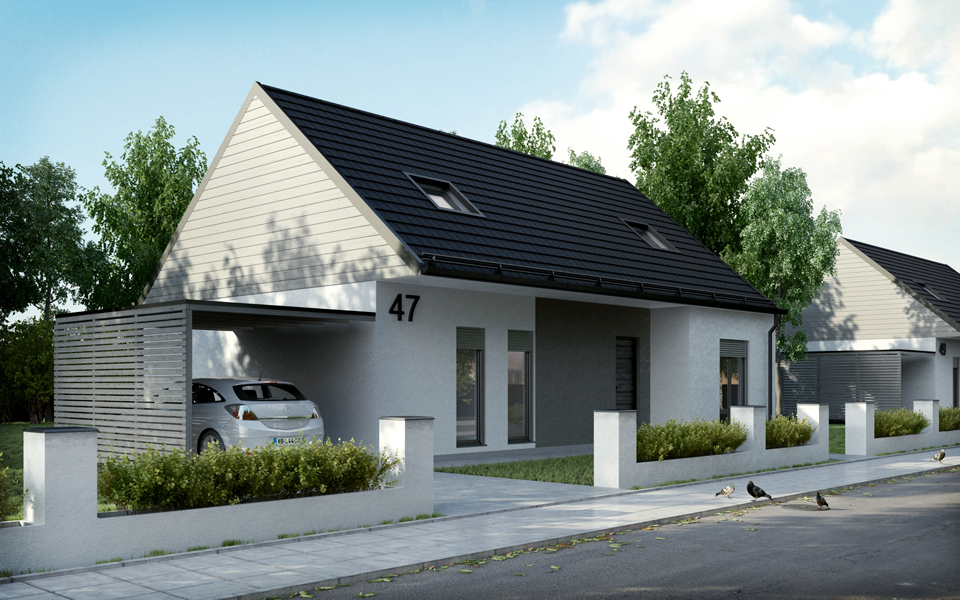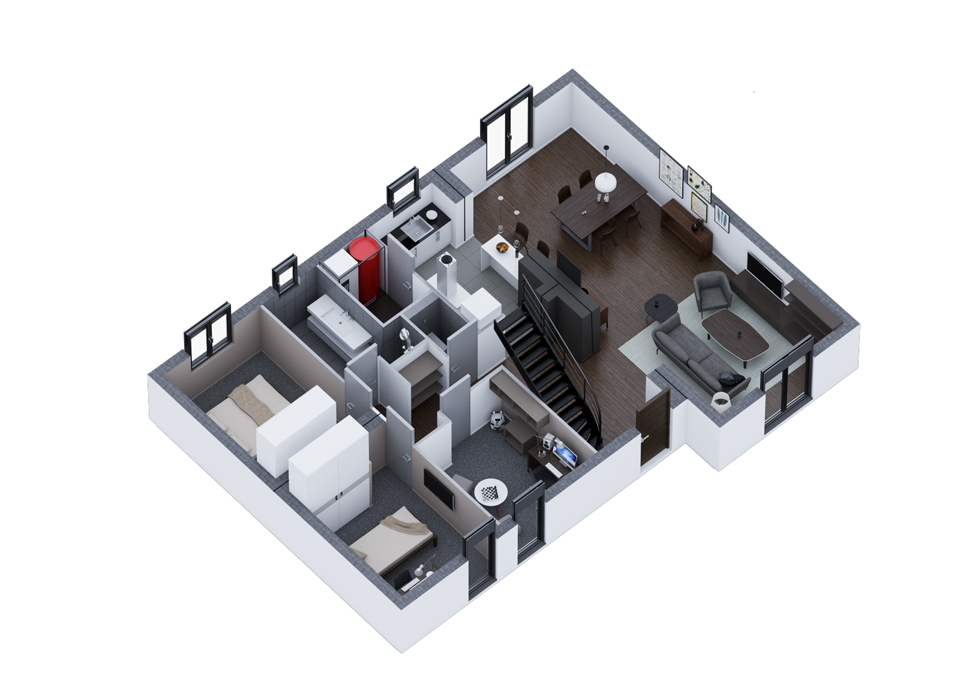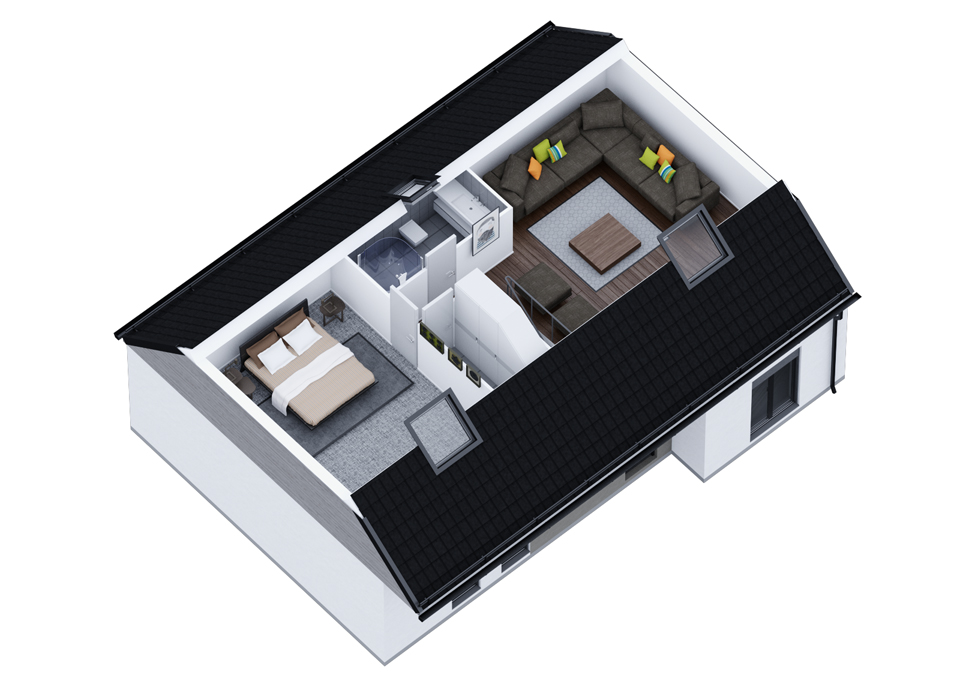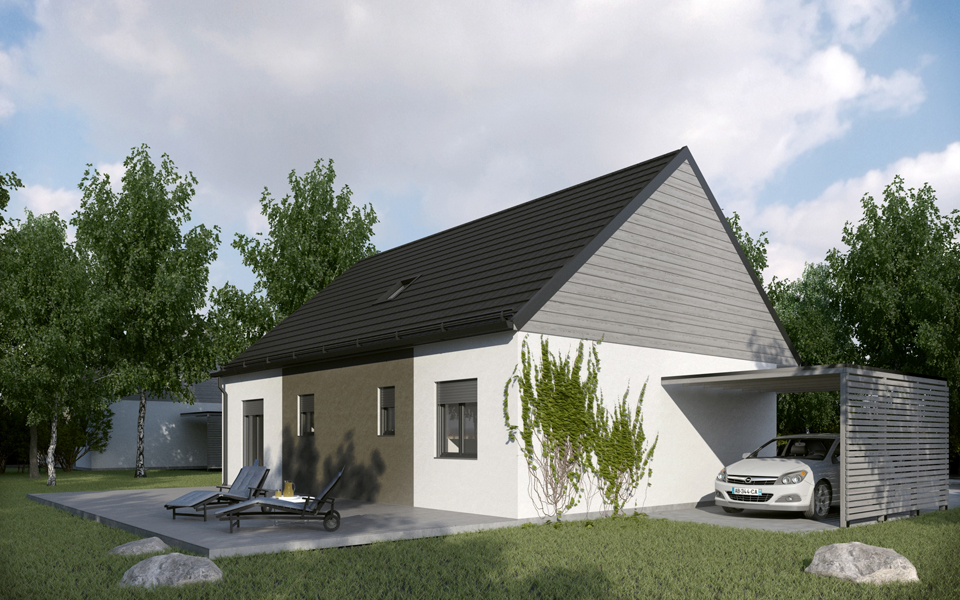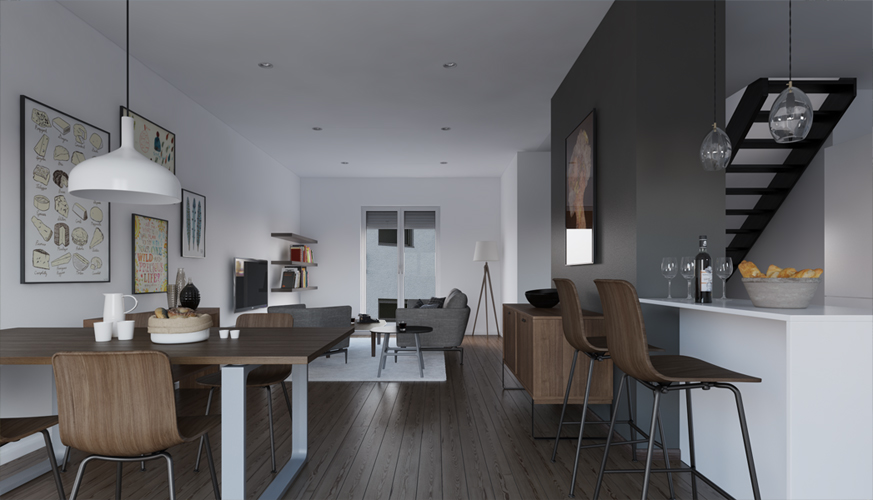 Housing
The FAMILIALE range is suitable for the evolution of the family.
The serenity of a profitable investment.
The range is available in different versions :
– ground-level
– convertible attic
– converted attic
FAMILIALE with CONVERTED ATTIC is a traditional model which will hold all your family.
Outside walls can receive all types of finish, such as paint, coating or cladding. The size and shape of the openings are adapted to the architecture of your region.
To complete your project, we invite you to contact us or our nearest local distributor.
Details
Bedrooms : 2
Bathrooms : 2
Surface : 129m²
Style : Traditional
Rooms : 3
Type : 1-2 levels

Specifications
• A kitchen with adjoining pantry
• A 30m² living-room
• 2 bedrooms with wardrobe on the ground floor
• A study
• 1 or 2 bedrooms upstairs
• 2 bathrooms with shower
• 2 separate toilets